RP-1
Dual Digital Delay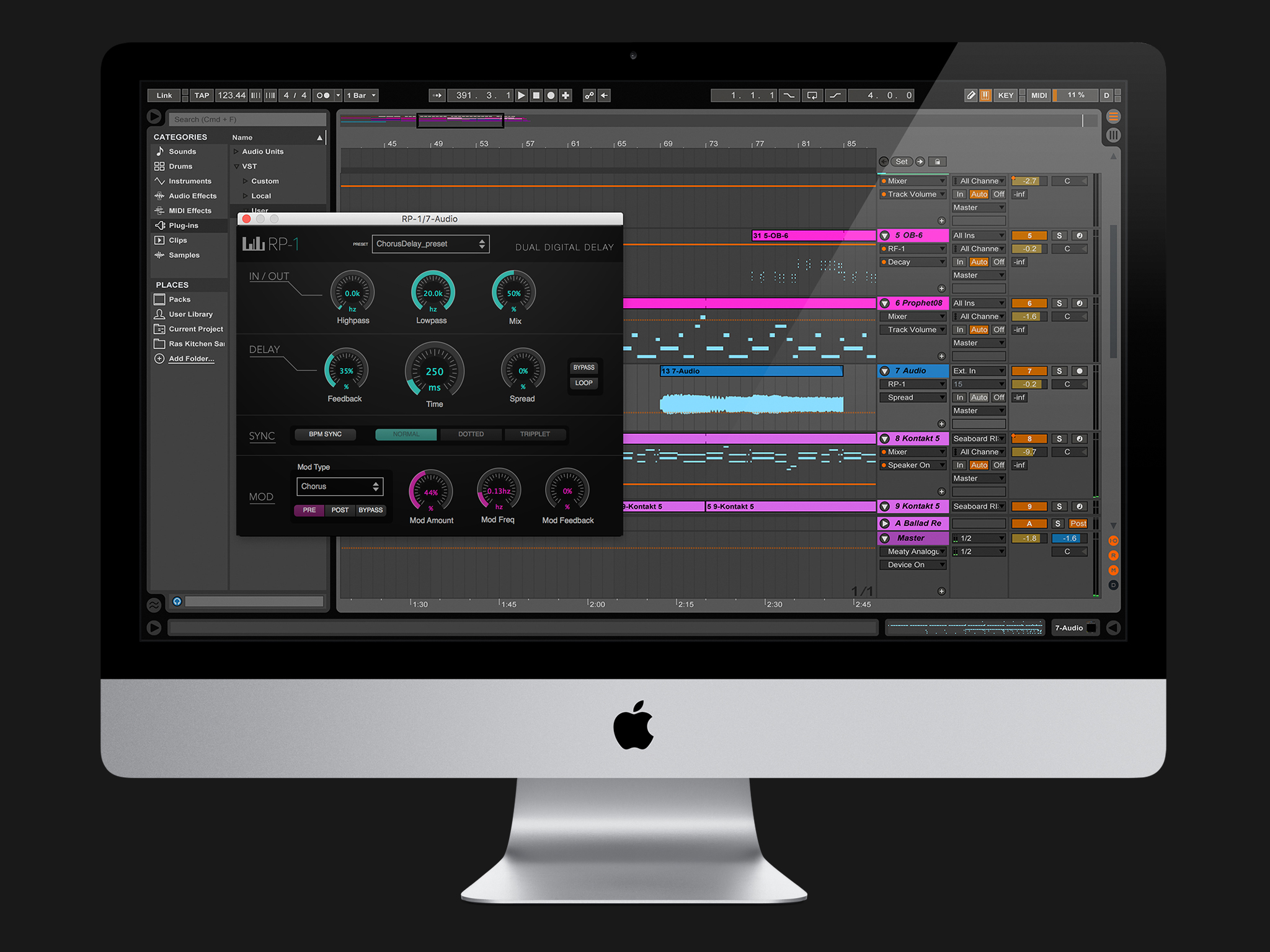 Delay I
(Long)
Create trailing echos, simple slapbacks or precise rythmic effects.

Delay II
(Short)
Add Chorus, Vibrato, Flanger, Tremolo, Phaser & Panning effects with a second modulation delay.

Flexible
Routing
Combine both delay lines in any way you want or use them independently.

Stereo
Processing
From input to ouput, RP-1 applies true stereo processing in every step of the signal chain.